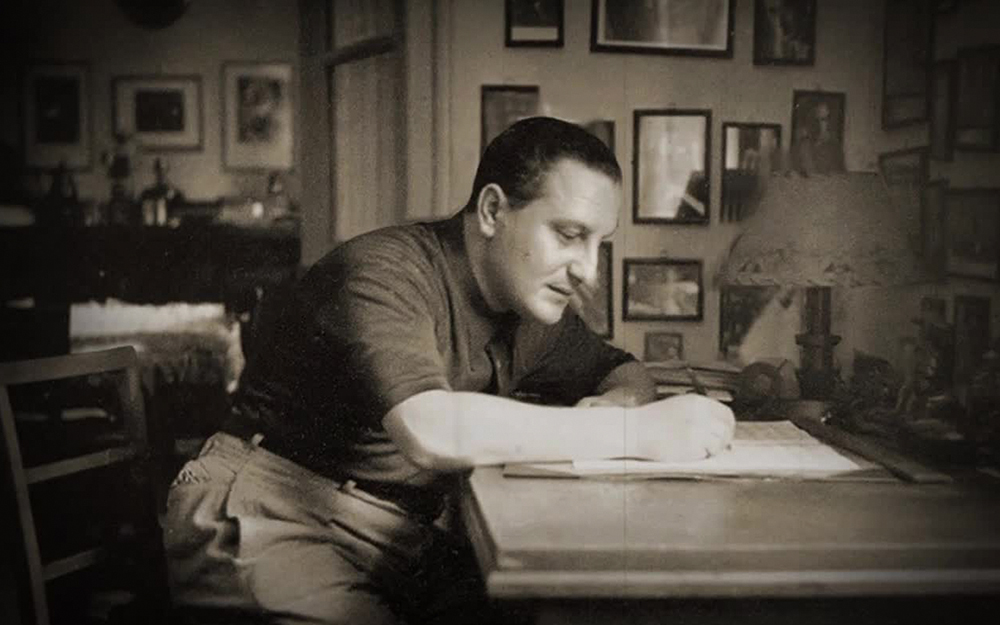 Alexander Wladigeroff / father
Alexander Wladigeroff /father/ (1933-1993) was born in Sofia. He graduated from the State Academy of Music – Sofia composition with Prof. Pancho Vladigerov, Prof. Parashkev Hadjiev and conducting with Prof. Vladi Simeonov. In 1960 he specialized conducting with Natan Rahlin, chief conductor of the Kiev Philharmonic. Prize winner in many composition competitions. Vladigerov was awarded a gold medal on the Fifth World Youth Festival in Warsaw (1955); bronze medal on the Seventh World Youth Festival in Moscow and extra prize at the "F. Busoni" competition in Bolzano, Italy (1957). Since 1958 he conducted the Plovdiv Symphony Orchestra, the Pleven Symphony Orchestra, Rousse Philharmonic and the Symphony Orchestra of the Bulgarian National Radio.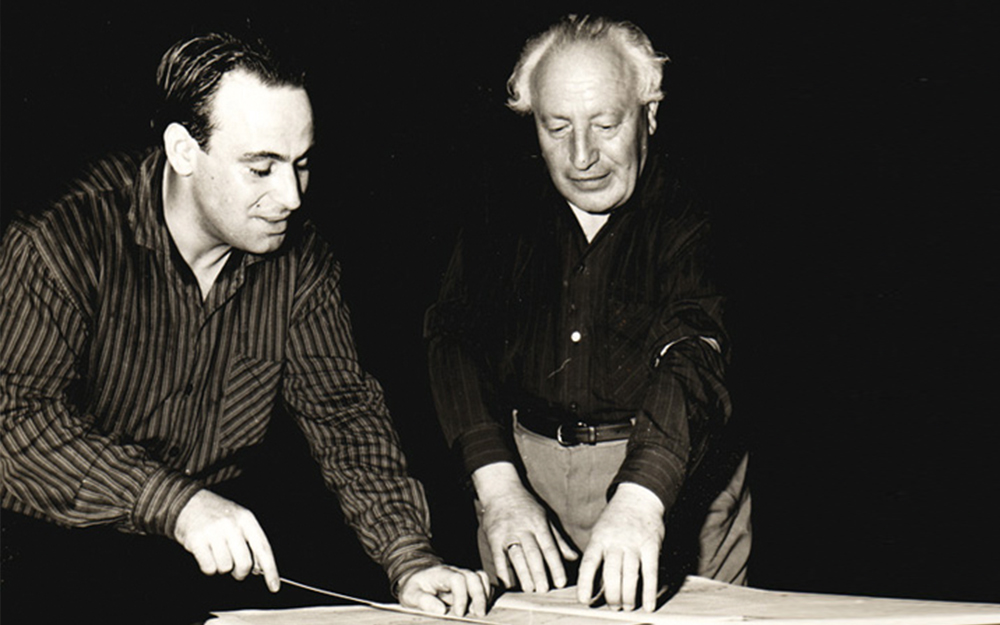 Pancho Wladigeroff / grandfather
Pancho Wladigeroff /grandfather/ (1899-1978) is arguably the most influential Bulgarian composer of all time. He was one of the first to successfully combine the idioms of Bulgarian folk music with the Western European art music tradition. Born in Zurich, he grew up in the relatively small city of Shumen in northeastern Bulgaria. His parents both held doctoral degrees from West European universities. Vladigerov's father Haralan was Bulgarian while his mother Eliza was a Russian Jew, and a close relative of the famous writer Boris Pasternak. In 1908 Haralan Vladigerov died, and two years later the rest of the family moved to Sofia where Pancho started lessons in composition with Dobri Hristov, the most distinguished Bulgarian composer of that time. In 1912, after numerous formalities, the family managed to obtain state scholarship for the children to study in the famous Berlin Staatliche Akademische Hochschule für Musik. Vladigerov studied theory and composition with P. Juon, and piano with H. Barth.  Later on he continued his studies at the Academie der Künste under Friedrich Gernsheim and Georg Schumann. He twice won the Mendelssohn Prize of the Academy for his Concerto for Piano and Orchestra No. 1, as well as his Three Impressions for Orchestra Op. 9. In1920 Vladigerov started working as music director of Deutsches Theater in Berlin under the famous theater director Max Reinhardt. He gradually gained considerable fame as a composer especially in the German-speaking countries where a significant number of his works were published, performed, and recorded. However, in 1932, after much hesitation Vladigerov decided to return to Bulgaria; the reason being a combination of nostalgia and fear from the gradually increasing Nazi influence in German society. In Sofia, Vladigerov was appointed professor of piano, chamber music and composition at the National Academy of Music, an institution which is now named after him. He was also among the founding members of the Society for Contemporary Music, an organization in a quest for creating a national Bulgarian compositional style based on the music language of the traditional peasant folk song. Vladigerov was a very influential pedagogue and, up to his retirement, taught practically all notable Bulgarian composers of the next generation. He wrote an opera, a ballet, music for fourteen different theatre plays, five piano concertos, two violin concertos, more than thirty works for orchestra, several chamber music works, dozens of songs, and numerous opuses of solo piano. Vladigerov's music has been admired by such diverse personalities as Richard Strauss, Dmitri Shostakovich, and Aram Khachaturian. It has been occasionally performed by famous artists such as Alexis Weissenberg, David Oistrach, Emil Gilels and, most recently, Marc-Andre Hamelin.